Developing and commercializing novel products utilizing hydrogel
technologies to treat conditions with currently inadequate therapies
Here are some interesting points that set Trillium Meditec apart.
An injectable hydrogel technology for the immediate management of the joint pain associated with osteoarthritis & future applications in spinal cord injury treatment, and other regenerative medicine applications
Find out more about PolyZen™ and its uses.
Degradation of cartilage and synovial fluid in the joints that prevents friction between the bones leading to constant pain & limited joint movement. Over 242M people are currently living with symptomatic and activity-limiting osteoarthritis (OA).
Current treatment options are inadequate:
Pain medication – only provides temporary pain management
Orthotics/Knee braces – discomfort & mixed results
Total joint replacement – invasive, costly and an end of the line necessity
Viscosupplementation (Intra-articular injections) – effective but degrades quickly
PolyZen™ is a zwitterionic in situ gelling hydrogel.
The zwitterionic component provides excellent antifouling properties that lead to high lubrication that mimics native and healthy synovial fluid
The in-situ gelling mechanism allows us to tailor physiochemical properties such as degradation rate and compressive strength
This combination of properties allows for both lubrication and mechanical support that is otherwise unavailable in a single package
Synovial Fluid
PolyZen™ exhibits the same fluid properties as healthy and natural synovial fluid & provides lubrication even under severe OA simulations.
Tunable viscosity to match synovial fluid viscosity ranges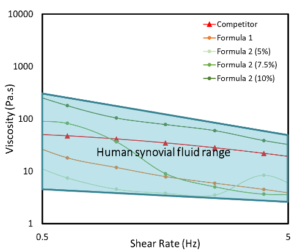 Significantly better lubrication than leading hyaluronic acid-based viscosupplements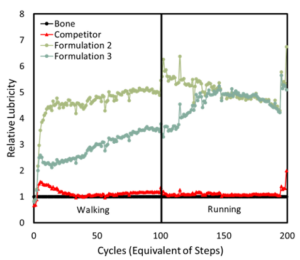 Cartilage

The elasticity of PolyZen™ hydrogels can be customized to levels closer to the human cartilage compared to the HA-based hydrogels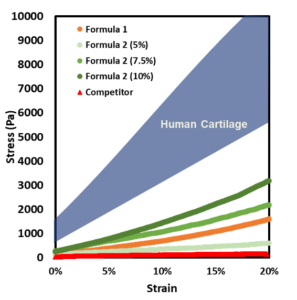 Copyright © 2021 Trillium Meditec, All rights reserved.